The Coral Gables Garden Club partners with the Tropical Flowering Tree Society and other non-profit organizations to present the annual Royal Poinciana Fiesta, South Florida's longest running festival, which celebrates the rich bold colors of Miami-Dade County's official, and most iconic, tree.
Occurring in early June when the trees are at their most colorful, the event features trolley tours to see the best Poincianas of the season, special lectures on the history and horticultural needs of the trees, a "cocktail party with a paintbrush" to try your hand at capturing their beauty on canvas, displays of and awards to high school artists, and a Grand Finale with "Royal Poinciana Punch", Jazz, and the awarding of scholarships to deserving college students studying horticulture.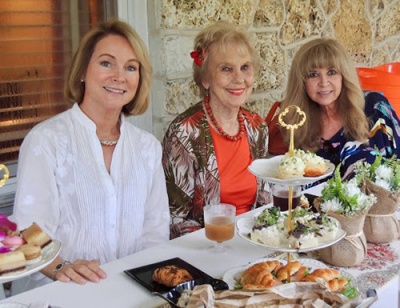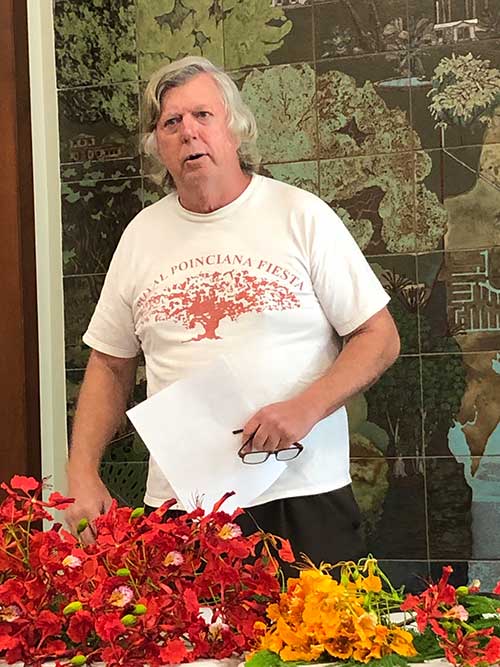 Steve Pearson of the Tropical Flowering Tree Society giving his lecture on the history, types and colors, and care of the Royal Poinciana.