Garden Therapy has been an ongoing and satisfying project for many years. Garden club members visit a Coral Gables senior retirement/rehabilitation center or school, arms loaded with flowers and small vases to help the participants arrange bouquets to return to their rooms or home.
We have gone to the Riviera Health Resort for the past several years. We now have included Crystal Academy, a school for children with disabilities.  The club is so grateful to have Carmen Cason as the Chair for this event for several years, who does a fantastic job organizing our volunteers.
Crystal Academy
February 13th, 2023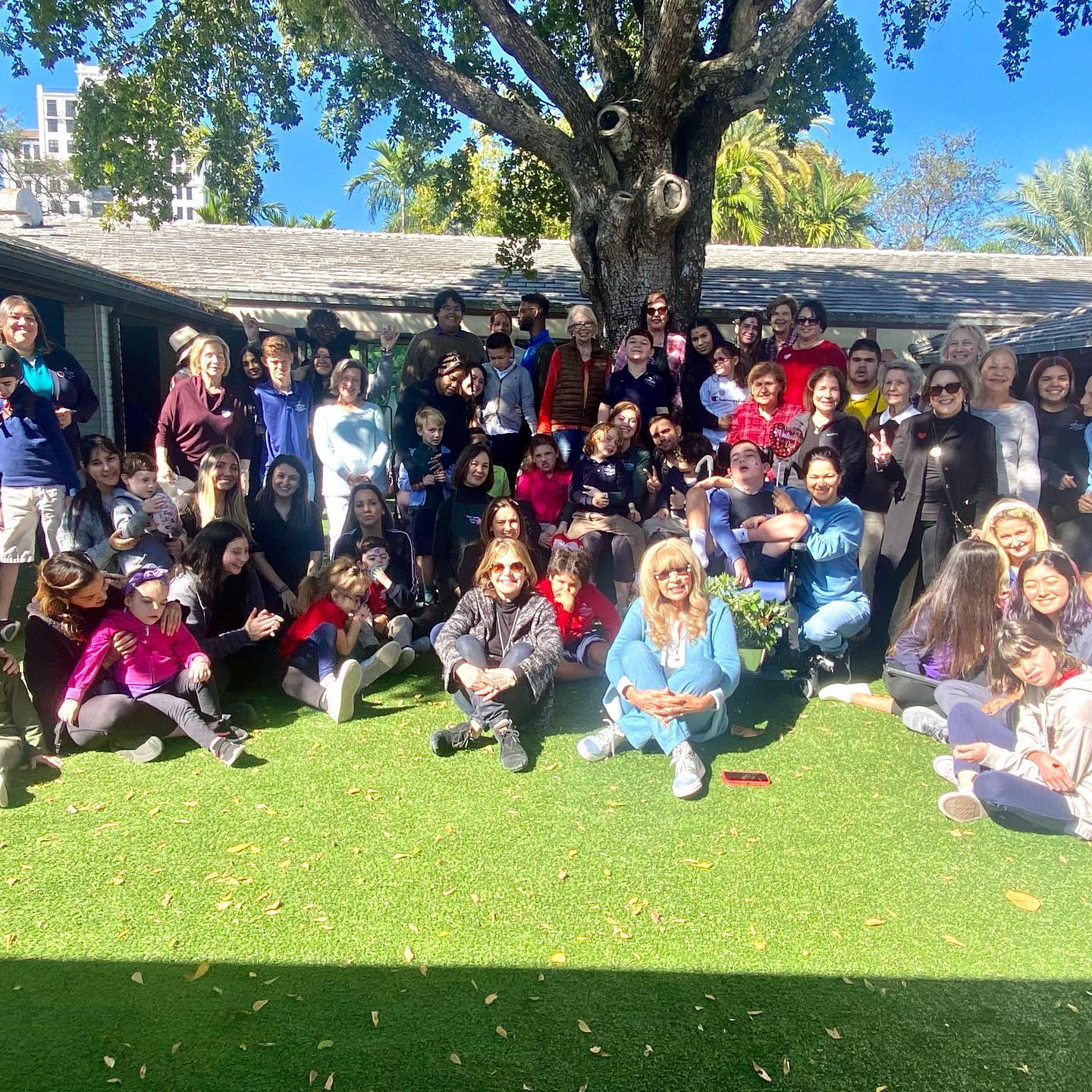 A group photo of all the staff, students, and CGGC members who volunteered for garden therapy at Crystal Academy on February 13th, 2023.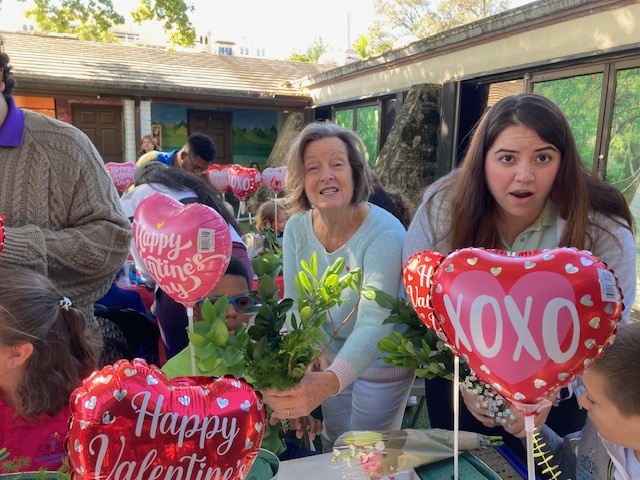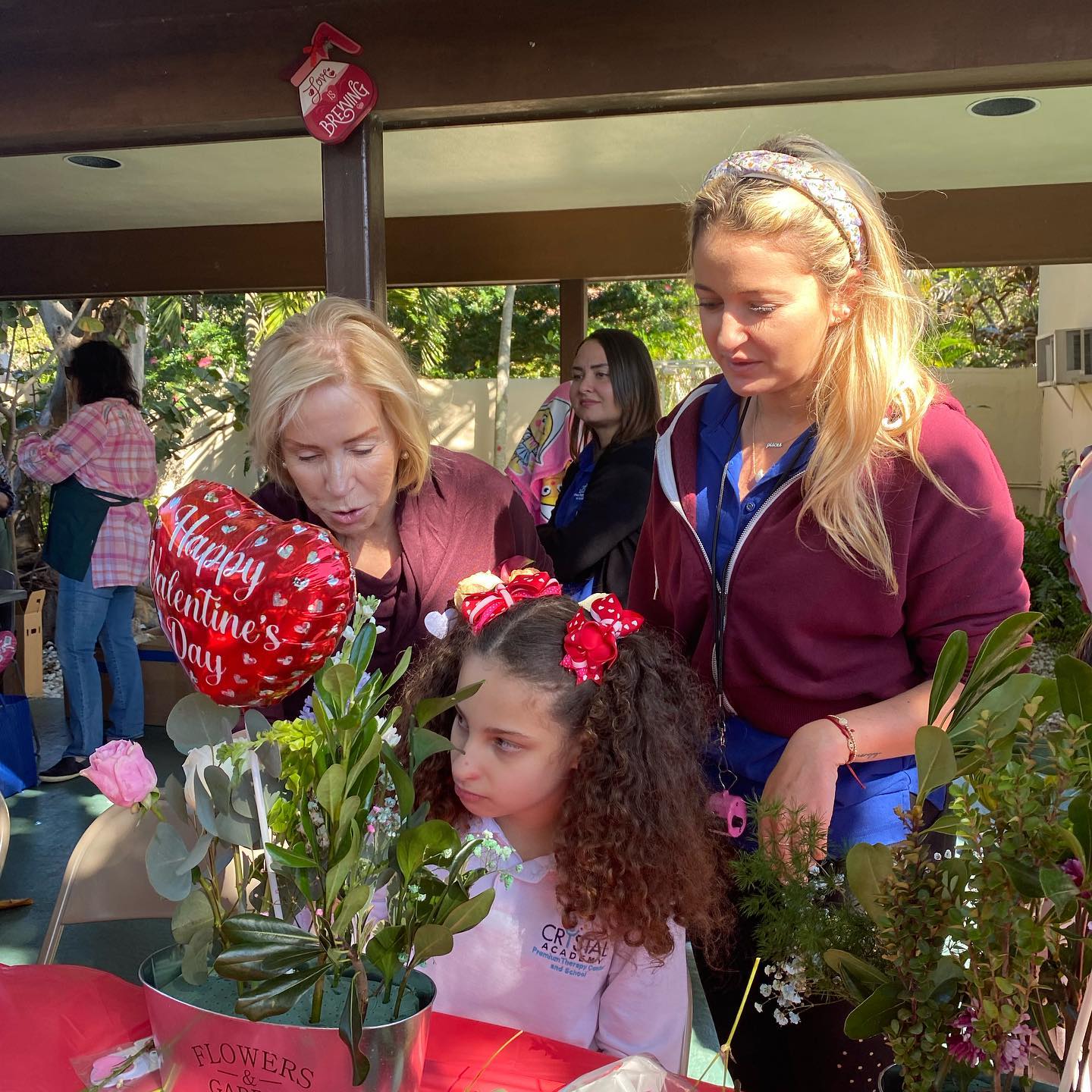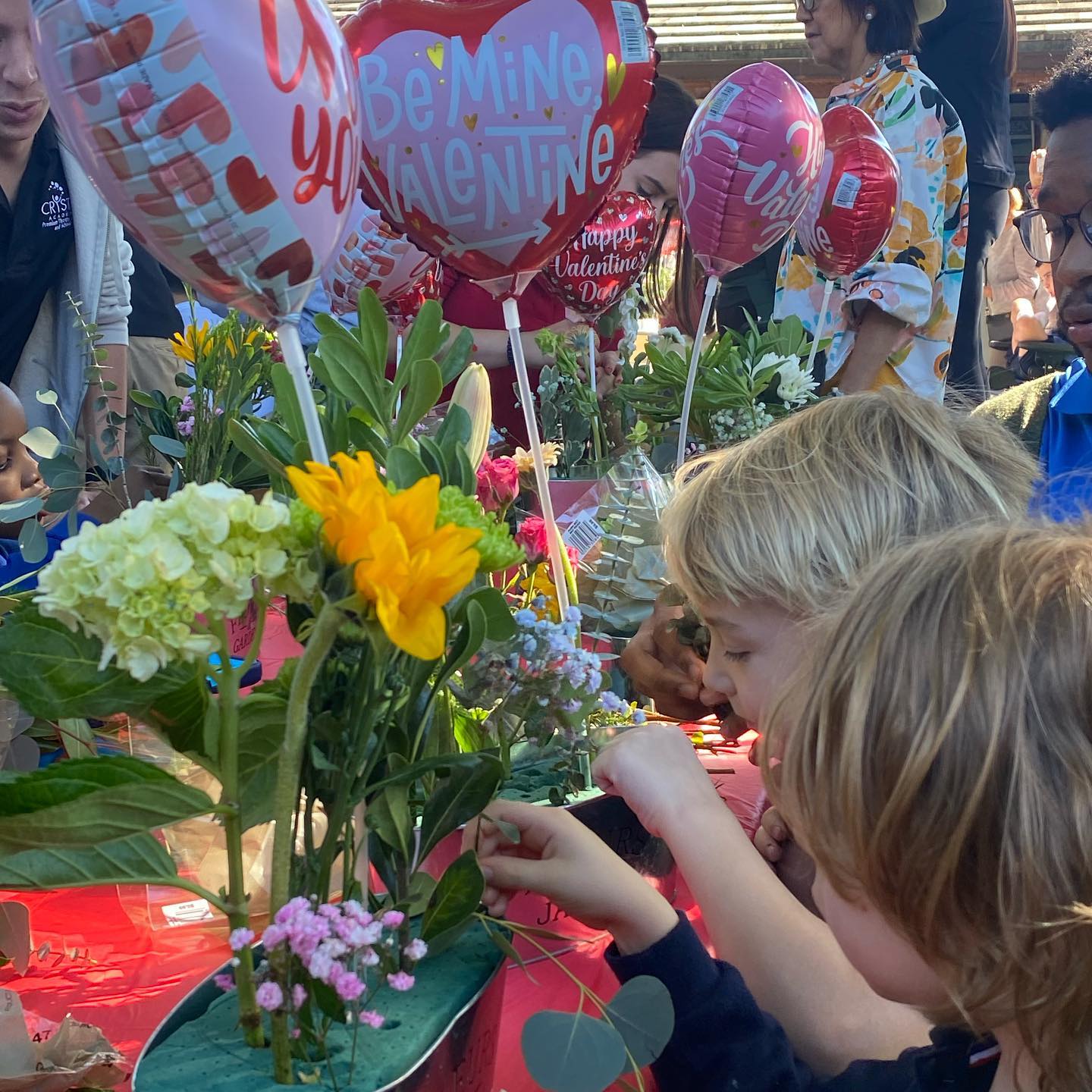 Crystal Academy
November 22nd, 2022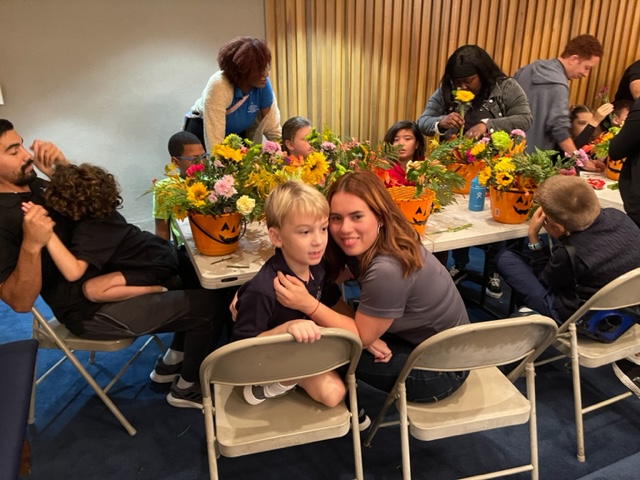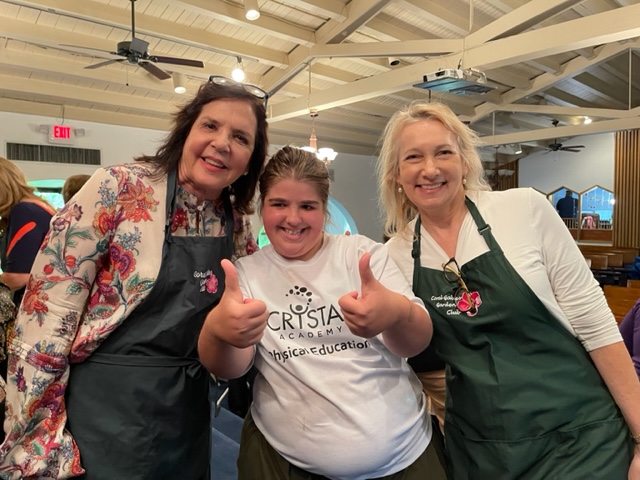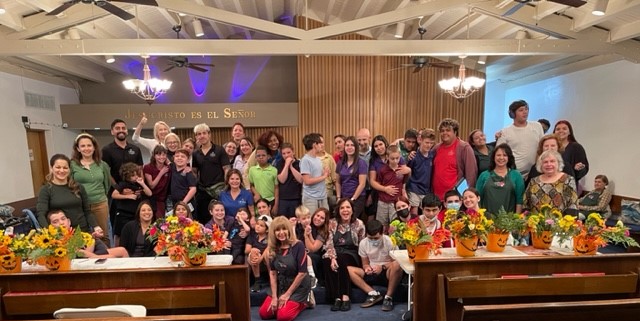 Riviera Rehabilitation Center
April 2022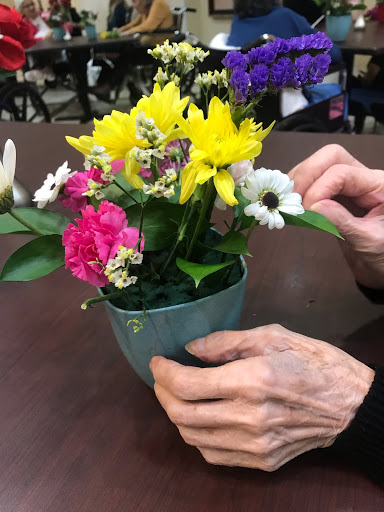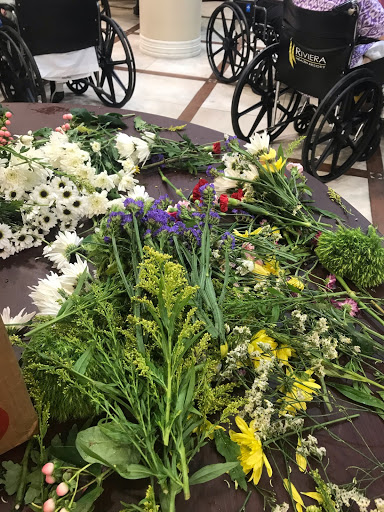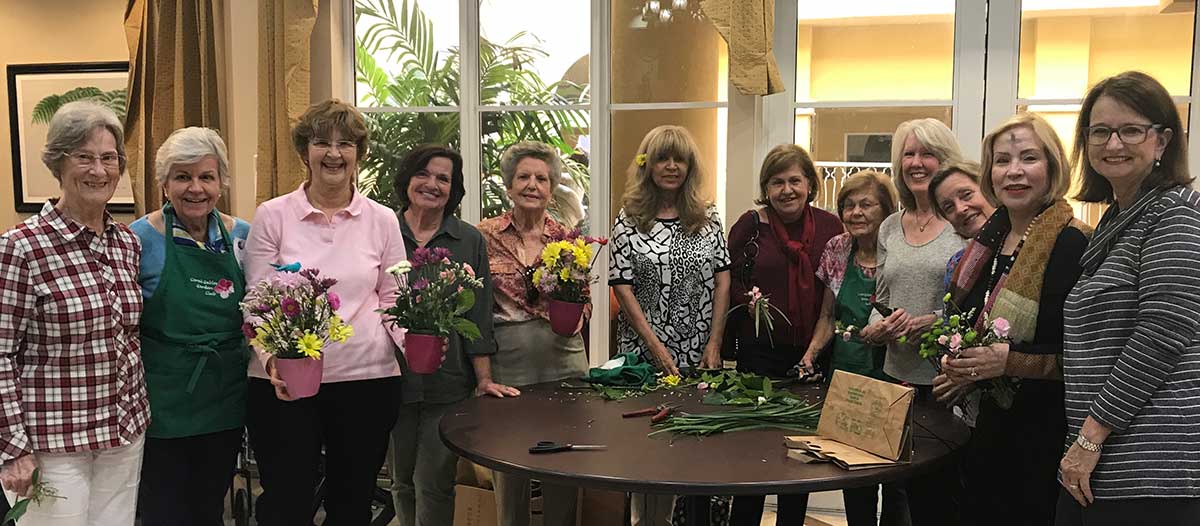 Flowers always make people better, happier, and more helpful; they are sunshine, food and medicine for the soul.
– Luther Burbank