The Coral Gables Garden Club began the Red Mangrove Project in 2013 to restore mangroves to our coastal area.
The club planted 300 pups in the bay and won the National Garden Club's First Place Award for the 2013-2015 theme "Making a Difference" for this project. We also won the Project of the Year Award by the Miami Dade Council of Garden Club Presidents.
Thanks to our committee chair, Commissioner Rhonda Anderson, the club continues to grow pups. She spearheaded the Red Mangrove project in 2020, producing 800 trees that the not-for-profit Mang organization has planted in Florida and throughout the Caribbean.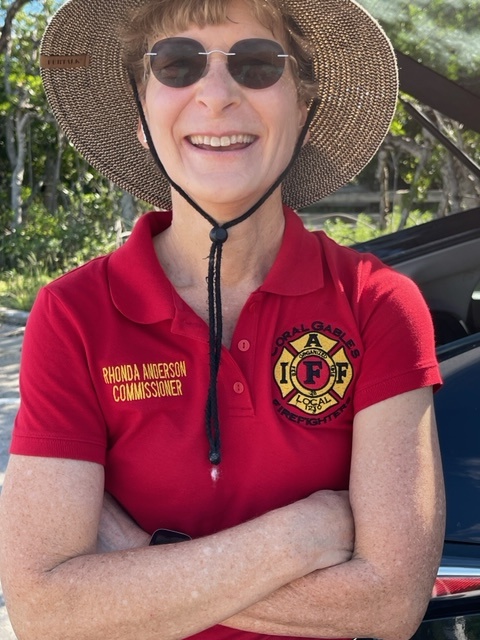 This New Year of 2022, the club joined forces with boy scout troop seven and the City of Coral Gables to grow over 1500 mangrove pups. Once sprouted in about six months, the final destination of these pups will be the Florida coastline. Mangroves are the first line of defense for our coastline against storms; they filter water and provide a healthy habitat for our native wildlife in and out of the water.
The collection of these mangrove pups began in November 2021 for the 2022 planting with Commissioner Anderson's leadership, continued through January, sorting over 5000 propagules.
On January 8th, they were planted and are now being stored at the temporary nursery behind the boy scout troop clubhouse on the Granada gold course. 
Below are pictures from the November and December collections after high tide at the Matheson Hammock Park. Over 5000 propagules were collected during these two dates and transported to Commissioner Anderson's home, kept in watertight containers.
January 2nd, a group of Garden Club members gathered at commissioner Anderson's house to sort over 5,000 mangrove pups for planting the following weekend.
A fantastic day of collaboration with the City of Coral Gables, Commissioner Anderson,  Garden Club Members, and high school volunteers, thanks to Grace Carricarte.
On Saturday, January 8th, we all came together to plant the propagules in mixed soil and positioned them in 20 pools on city property at the boy scout troop on the Granada Golf Course. The scouts and the city will tend to them for the next six months before they get planted on the coastlines of Florida by the Mang organization. The group planted One thousand five hundred pups. Go, Coral Gables!!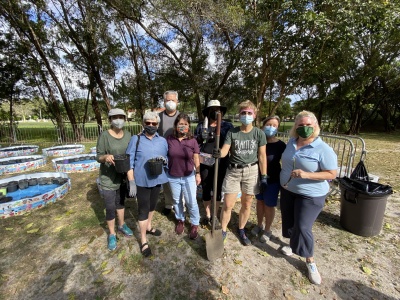 The Mangrove Maniacs are taking care of the project behind the Boy Scout clubhouse on Granada Golf Course.
Rhonda Anderson's  crop of mangrove pups. (July, 2020)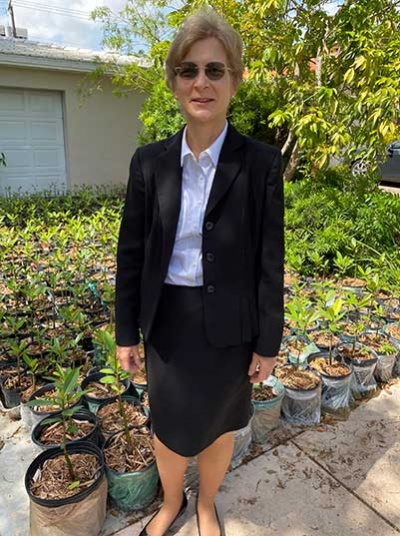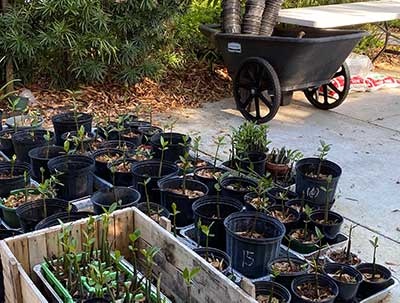 Never doubt that a small group of thoughtful, committed citizens can change the world; indeed, it is the only thing that ever has.
– Margaret Mead
In 2013, Judy Mangasarian, Sherry Jordan, Jana White, Charlotte Henderson, Sharon Trbovich, Mary Whitcomb, & Garlin Lewis planted the first crop of red mangroves.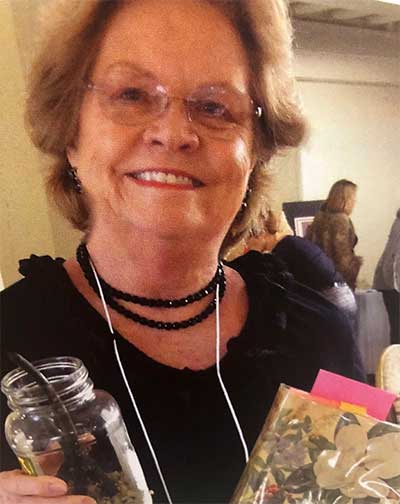 Tour of Mangroves in Miami
Led by Ana Zangroniz, Florida Sea Grant Extension Agent, UF/IFAS Extension, Miami-Dade County.