Winter  2021 Planting Cycle
The morning of Thursday, February 11th was a glorious time to plant Althea's Garden and the raised bed Heritage Garden at the Merrick House. We gathered with the City's landscaping crew, headed by Hannibal Thompson, landscape planner Valeria Quintanilla, and the Merrick House's docent coordinator, Colette Worm, to transform several planting beds, exhausted from the pandemic and in need of TLC.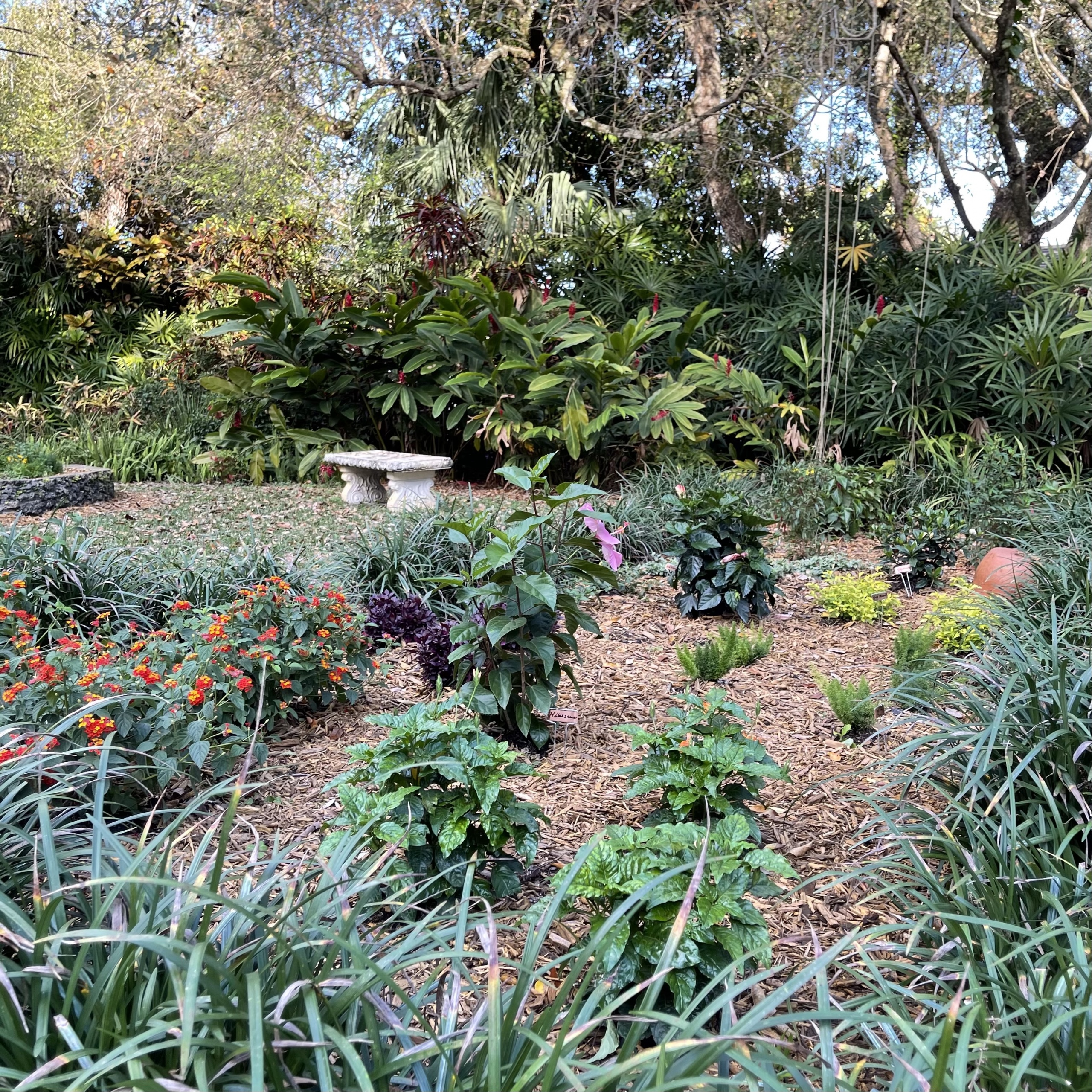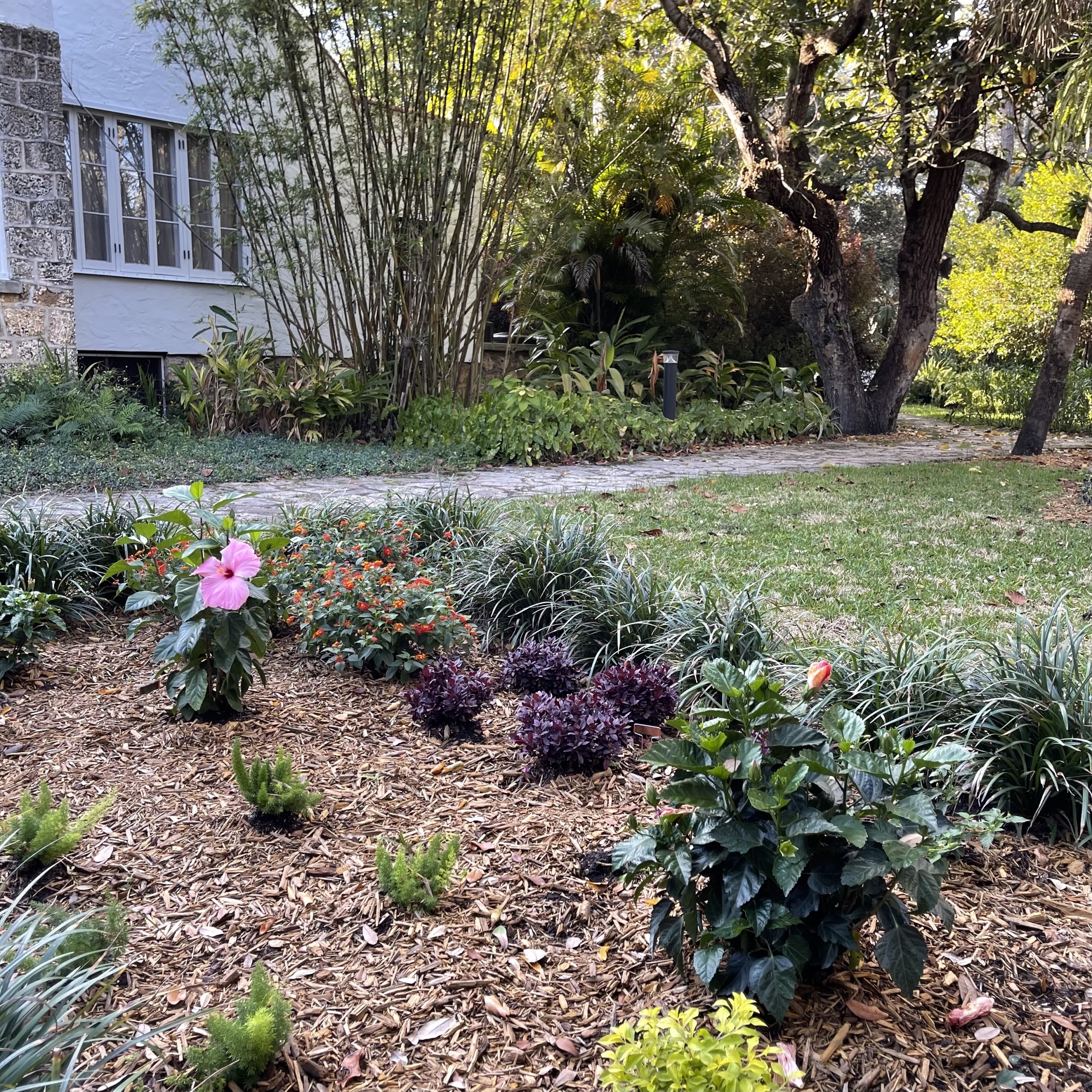 These gardens are a testament to the value of partnerships. The City, through the coordination of Landscape Superintendent Bob Boberman provided their vital work crew (yes, we ladies showed up without gloves or trowels, just juice and donuts and big smiles).  The City brought herbs for the Heritage Garden too. Thank you Bob!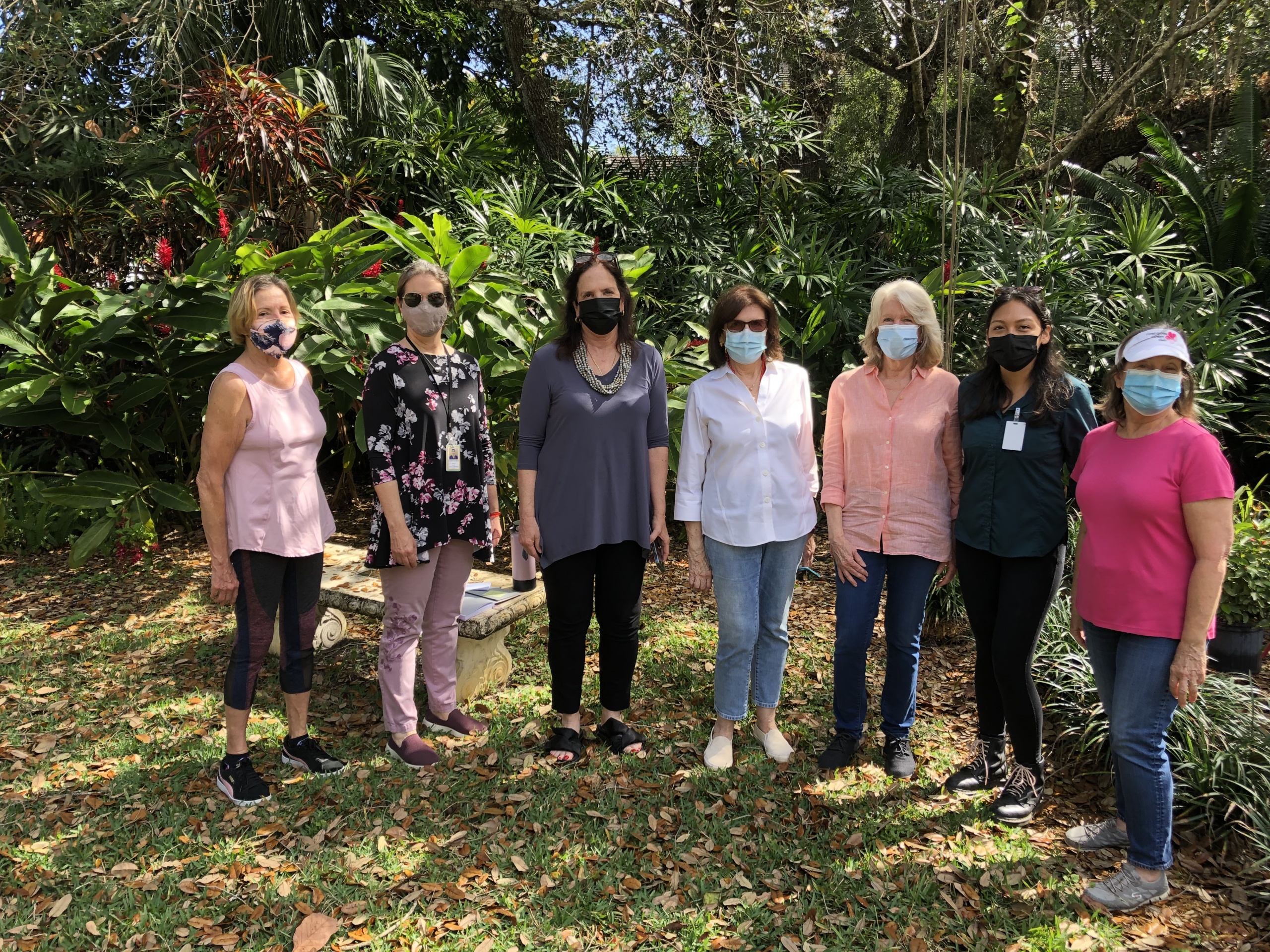 Our club purchased an assortment of plants and herbs. Valeria skillfully arranged the South Florida perennials so that Althea's garden can inspire visitors with good choices for their gardens. Six spaces were reserved to accept six lovely rose bushes arriving soon and compliments of the Tropical Rose Society. Two of these bushes will be planted close to our statue of Althea, with her basket of roses by her side. If only she could stand up and snip a few living ones!  And finally, the whole area will be swathed with the lively color of caladiums donated by Florida Boys Caladiums of Lake Placid, Florida. 
Come visit our gardens -a serene place to linger and a beautiful partnership.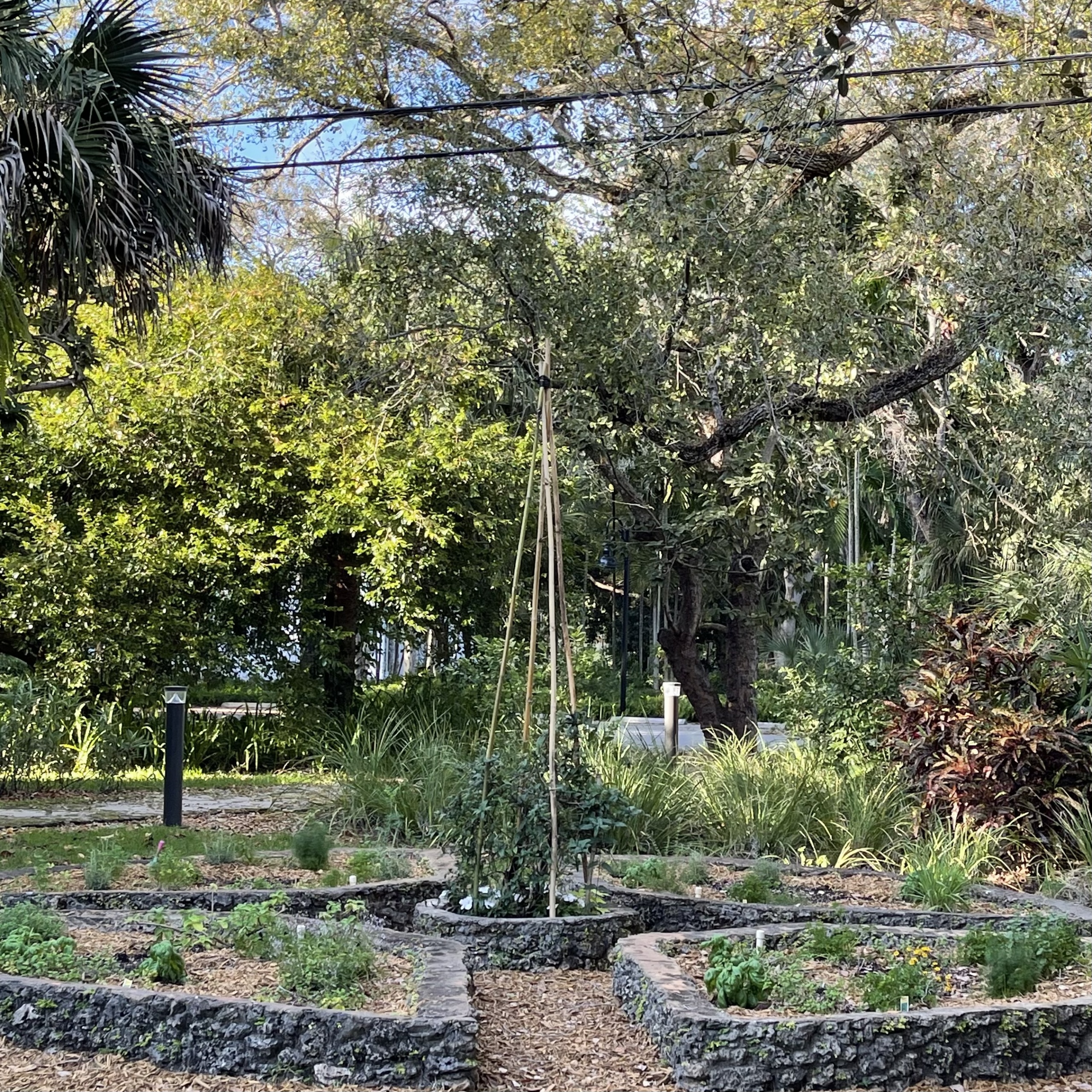 The city of Coral Gables graciously donated plants for the Fall 2020 planting cycle, which were herbs.   Basil, Parsley, and mint in addition to Italian and Cuban Oregano were planted.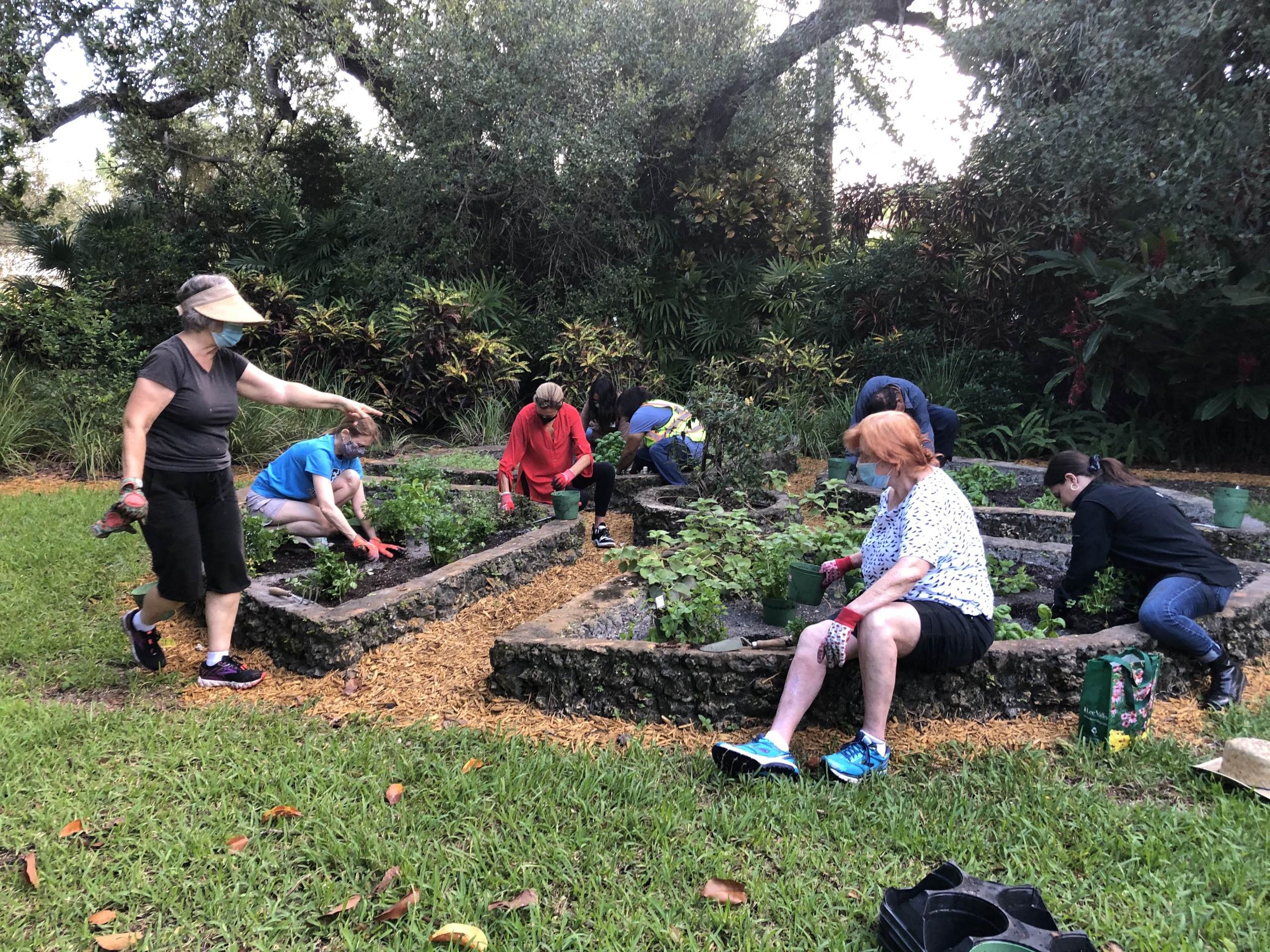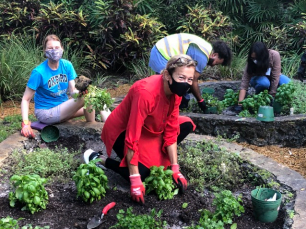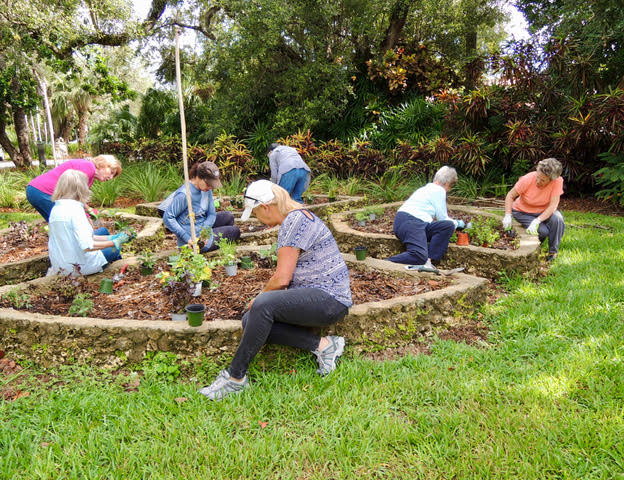 The garden suggests there might be a place where we can meet nature halfway.
– Michael Pollan
The Garden Club funded the construction of the Heritage Garden at the Historic Coral Gables Merrick House in 2011 and continues to tend the garden and educate volunteers on the best practices for organic herb and vegetable gardening.  Merrick House Museum and gardens  are located at 907 Coral Way, Coral Gables, Florida 33134