Part of the Coral Gables Garden Club's mission is to educate our members and community in floral design. We are fortunate to have beautiful relationships with outstanding Floral Designers, who are delighted to showcase their talents and share some floral design tips at our Floral Extravaganzas. We started this tradition in 2018 with a public event, an internationally known guest floral designer, and lots of goodies to share. We always have a spectacular sparkling reception with food made by our members. It is a lovely experience that members and community members enjoy every year.
2022 Floral Extravaganza with Mario Fernandez
We were delighted to have another successful public event with Internationally renowned floral designer and educator Mario Fernandez. His floral works have graced the homes and functions of celebrities such as Oprah Winfrey, Gloria, and Emilio Estefan, JLo, Cristian Castro, Luis Miguel, Jose Jose, Arturo Sandoval, Madonna, Celine Dion, Puff Daddy, The Big Show, Will Smith, President Barack Obama, and First Lady Michelle Obama along with past President Bush and his family.
Thanks to our Chair Marlene Reisco, and her committee, we had fabulous raffles, a delectable back sale, and a lovely sparkling reception. Mario outdid himself by creating floral arrangements for every holiday, and they were all raffled at the end.
2019 Floral Extravaganza with Kathryn Parrish
Hailing from London, Kathryn Parrish of Parrish Designs, was our guest designer at the November 2019 Floral Extravaganza.
Kathryn demonstrated to a sold out crowd, creating stunning holiday table settings, arrangements and wreaths. All designs were raffled at the end of the event. Kathryn and her staff brought a POP UP floral stand, selling sought after containers, wreaths and flowers to inspire attendees wanting to create their own holiday magic.
Guests enjoyed a Sparkling Reception with lovely edibles prepared by our members. Tools of the Trade Bags filled with floral design essentials, a sumptuous Bake Sale and a raffle of special items curated by our members rounded out an extraordinary Holiday event.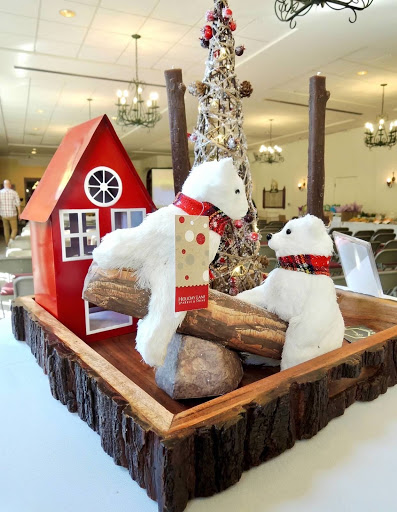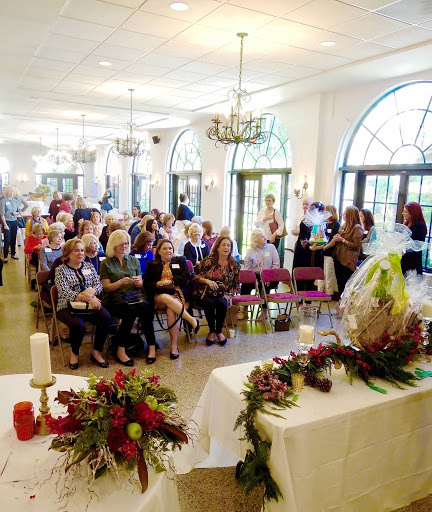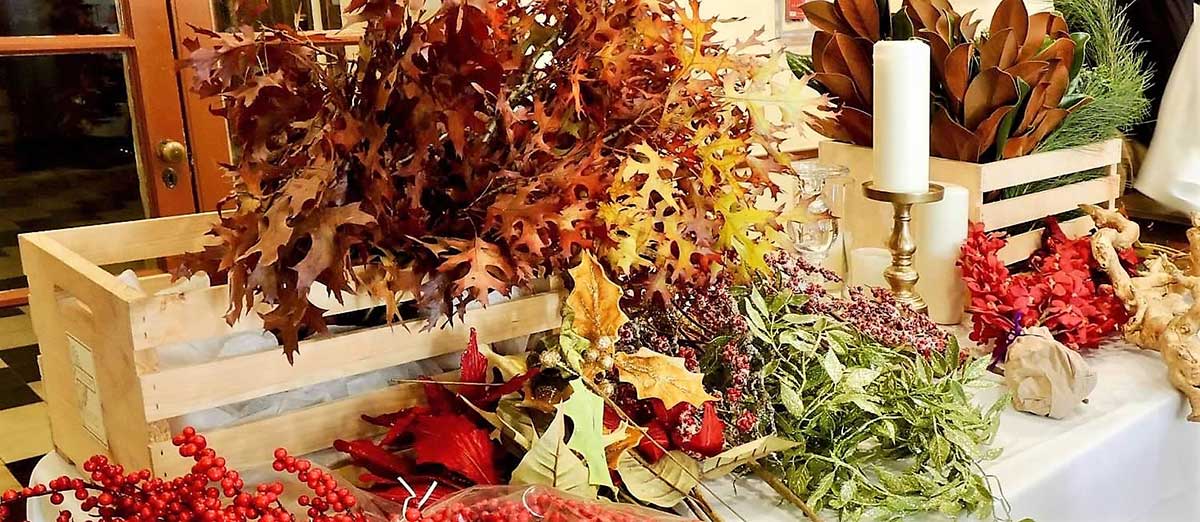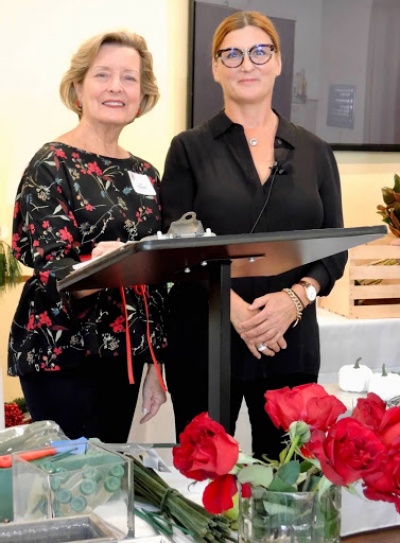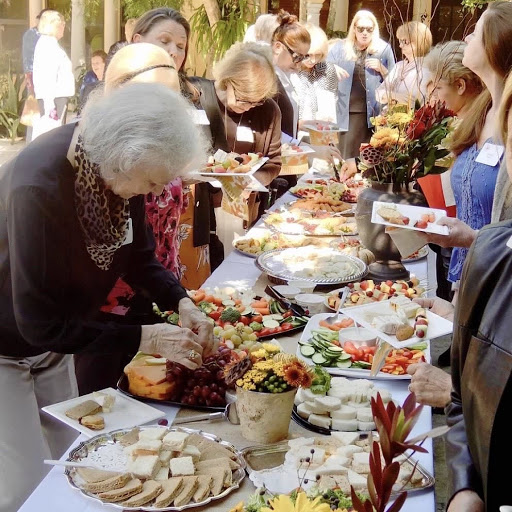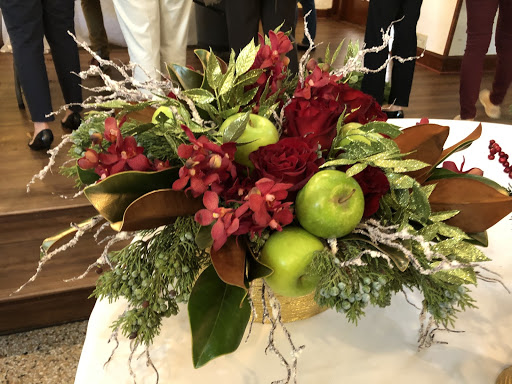 2018 Event with Floral Designer & Author Sybil Sylvester
In the fall of 2018 we welcomed Birmingham Alabama's talented Sybil Sylvester, owner of Wildflower Designs, and author of Fresh, her stunning floral design book. Sybil beguiled a full house with her southern charm and beautifully conceived floral arrangements.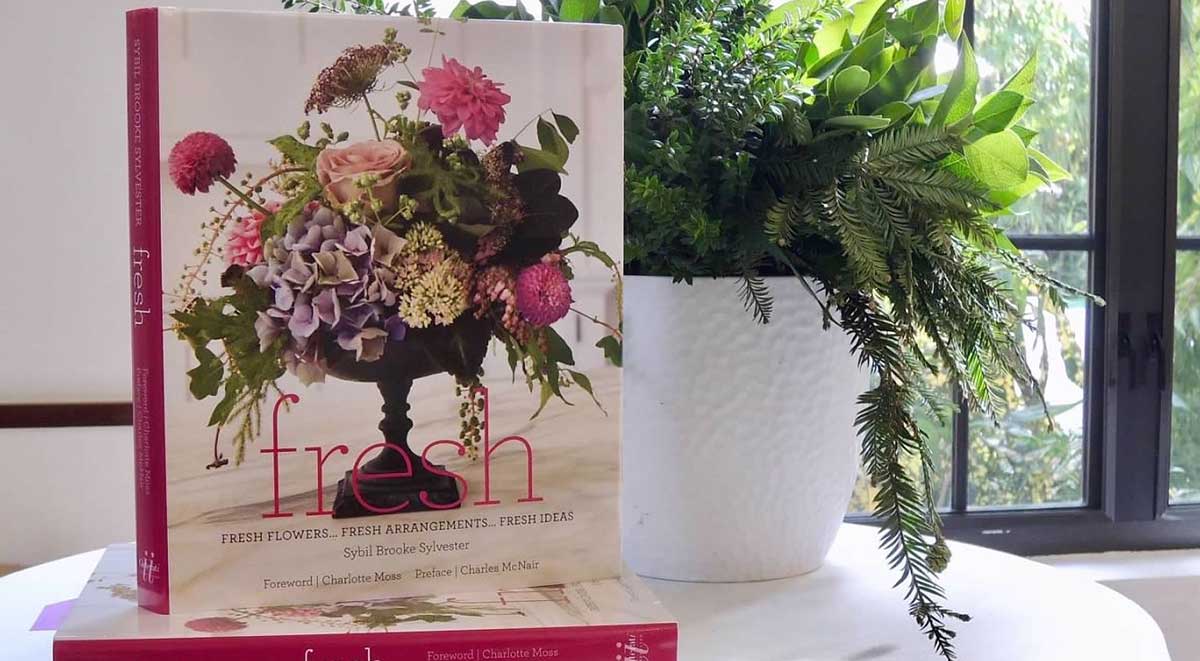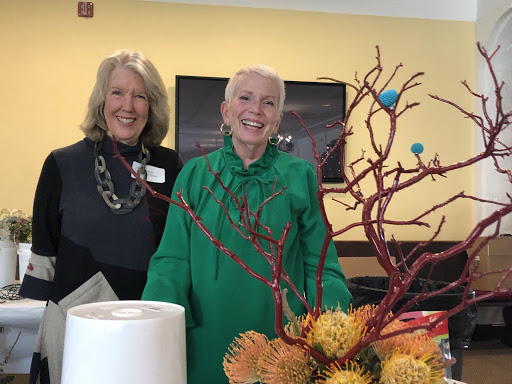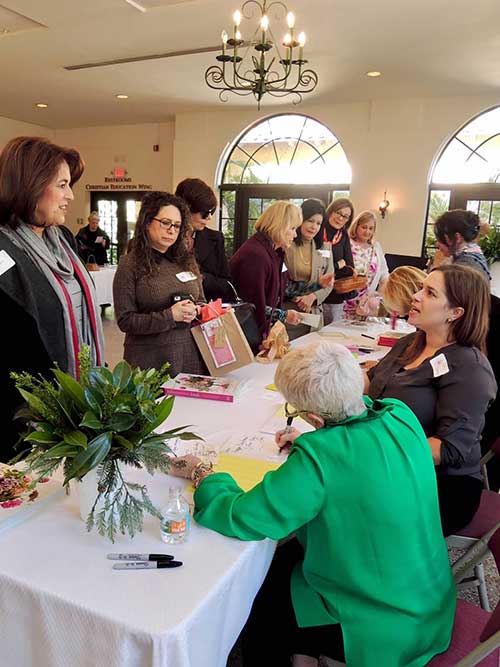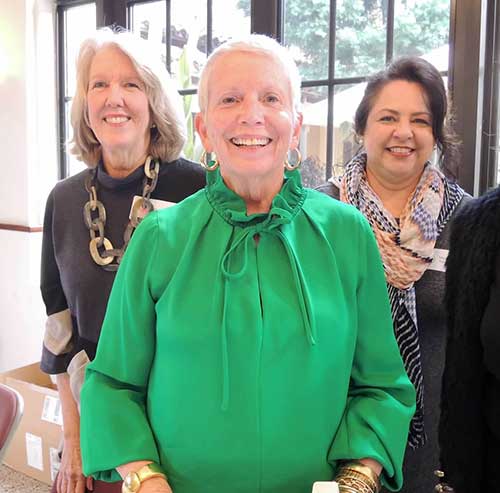 Flowers are a proud assertion that a ray of beauty out values all the utilities in the world.
– Ralph Waldo Emerson