The Garden Club continues its ongoing project of decorating the historic Merrick House for the holidays and the Holiday Open House.
We purchase the greens, holiday decor and the many poinsettias which grace the home's porch and interior. One day in late November or early December, a group of members assembles to adorn George Merrick's childhood home with echoes of Christmas celebrations from the 1920s.
(left to right) Ana Lam, Judy Mangasarian, Santa, Marlin Ebbert, Betsy Tilghman, Linda Waldron in the Grand Salon of the Merrick House.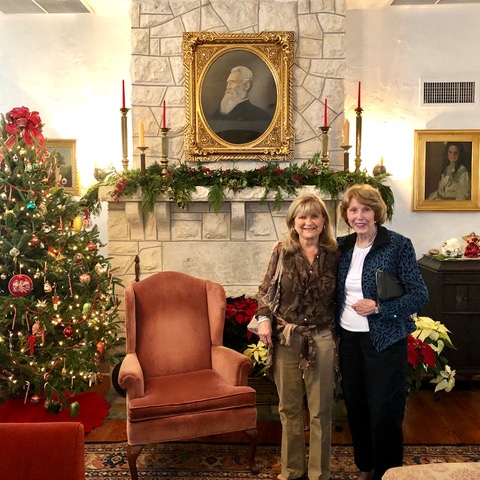 Co-Chair Gayle Duncan with past President Nita Norman.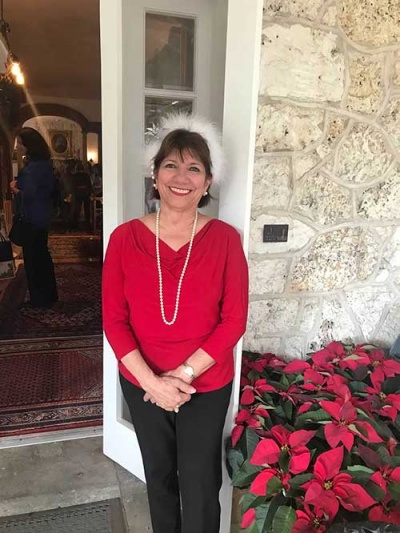 Alexis Ehrenhaft greeting visitors
Co Chairs of the Decorating Committee, Gayle Duncan and Joan Johnson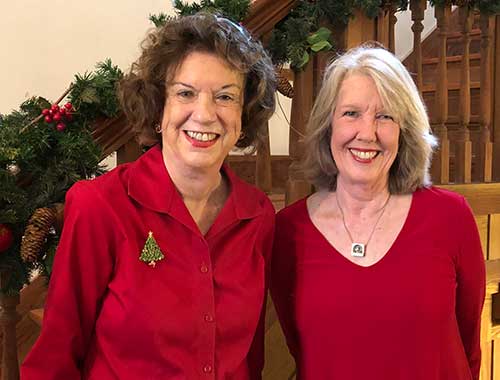 Arva Parks and Betsy Tilghman