The Garden Club continues its ongoing project of decorating the historic Merrick House for the holidays and the Holiday Open House.
We purchase the greens, holiday decor which grace the home's porch and interior. This year a homestead nursery donated all of the lovely poinsettas decorating the house.  One day in late November or early December, a group of members assembles to adorn George Merrick's childhood home with echoes of Christmas celebrations from the 1920s.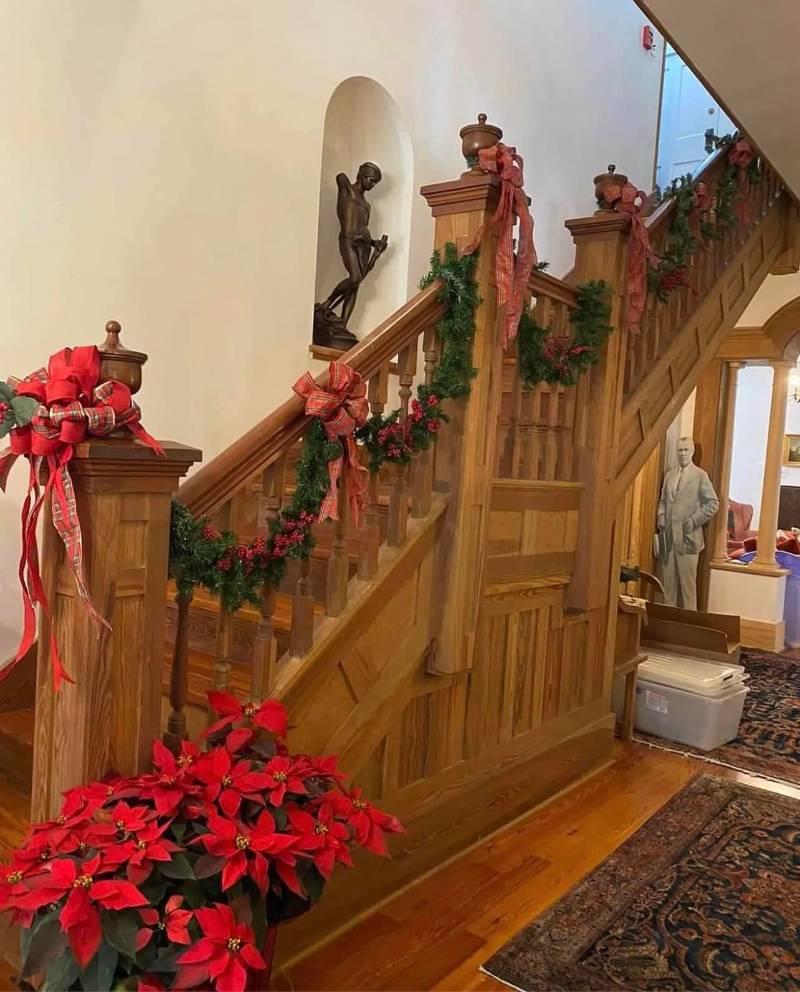 Carmen Cason and the Merrick House staircase, ready for Christmas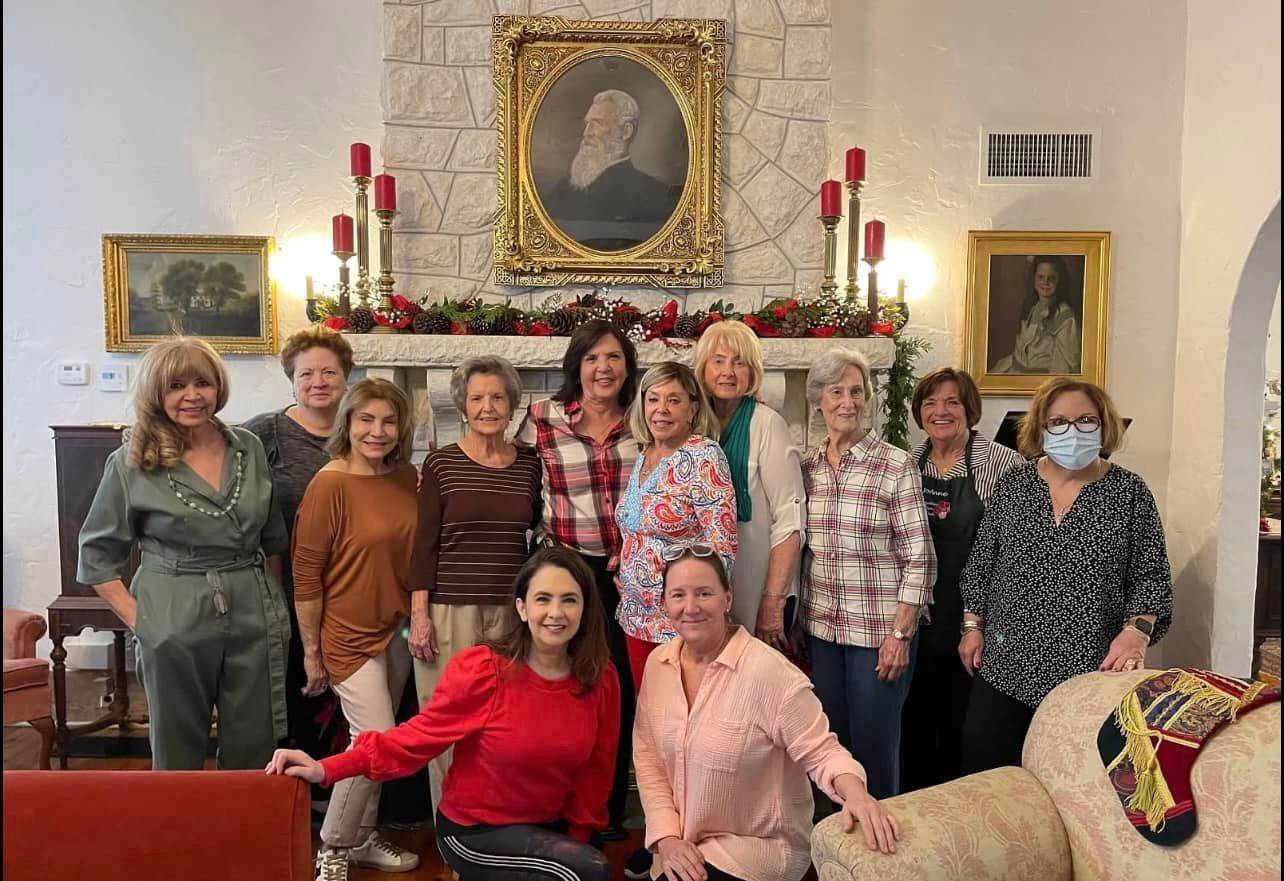 Left to right, (back): Carmen Cason, Peggy Groves, Maria Gonzalez, Victoria Cabeza, Susan Rodriguez, Cathy Zuckerman, Barbara Reece, Joan Wright, Jo Anne Matthews, Ana Lam, and  (front) Jodie Zaban, Jennifer Kaufman by the Merrick House grand salon fireplace, ready to decorate
.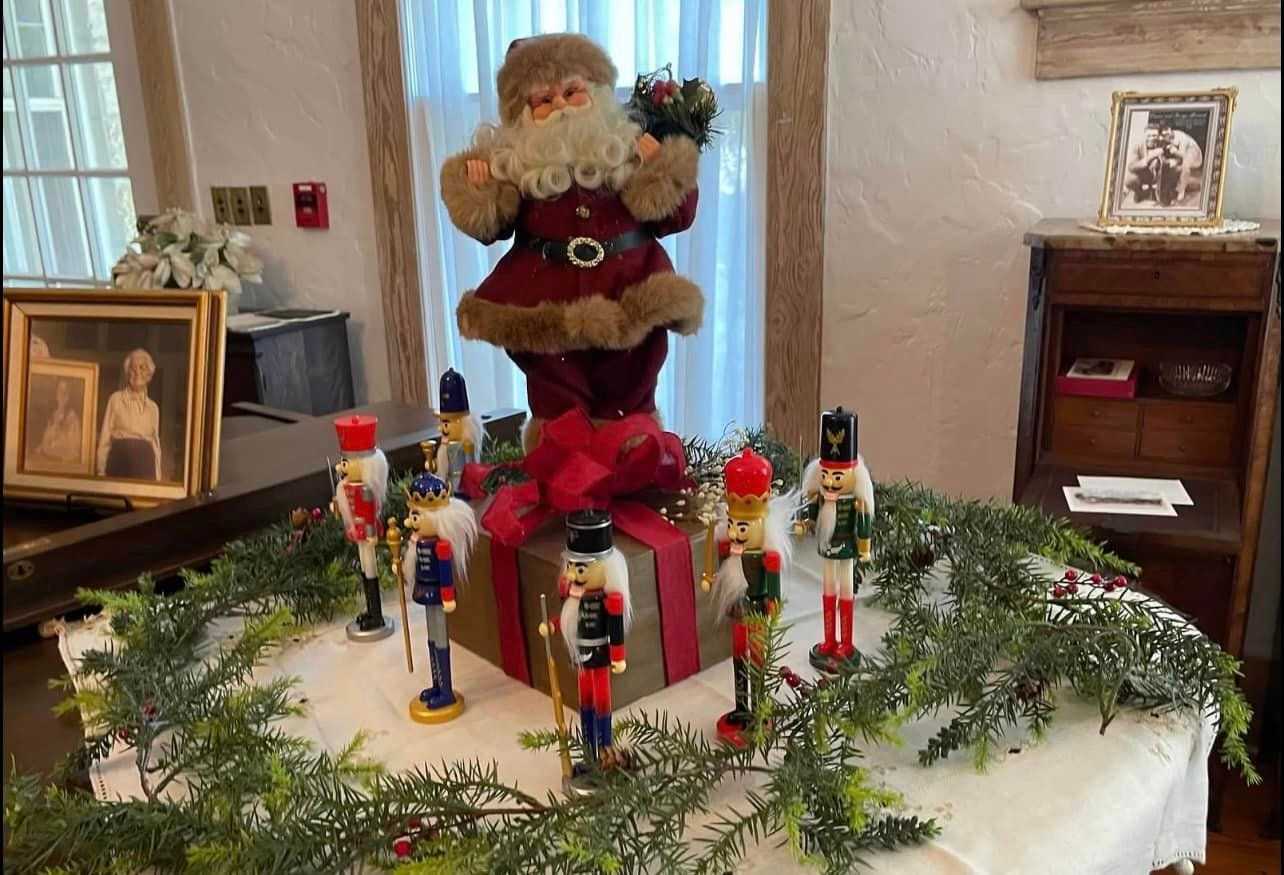 Letter from Warren Adams
Dear President Susan Rodriguez,
In appreciation of your organization's tireless work to beautify the Merrick House and other City properties, special thanks to the Coral Gables Garden Club in this holiday season for spending hours on Monday, December 5, 2021, decorating the Merrick House, both inside and outside. Please express gratitude to the Holiday Decorations Committee, especially Alexis Ehrenhaft as Committee Chair. Happy Holidays to the Coral Gables Garden Club.
Warren Adams
Historical Resources & Cultural Arts Director
Rhonda Anderson, Coral Gables Vice Mayor and Garden Club member, at the Open House
Some of the plants sold at the Merrick House Open House, above
Maria Teofilo, Susan Rodriguez, Wendy Cook, and Betsy Tilghman (seated), below