Hailing from London, Kathryn Parrish of Parrish Designs, was our guest designer at the November 2019 Floral Extravaganza.
Kathryn demonstrated to a sold out crowd, creating stunning holiday table settings, arrangements and wreaths. All designs were raffled at the end of the event. Kathryn and her staff brought a POP UP floral stand, selling sought after containers, wreaths and flowers to inspire attendees wanting to create their own holiday magic.
Guests enjoyed a Sparkling Reception with lovely edibles prepared by our members. Tools of the Trade Bags filled with floral design essentials, a sumptuous Bake Sale and a raffle of special items curated by our members rounded out an extraordinary Holiday event.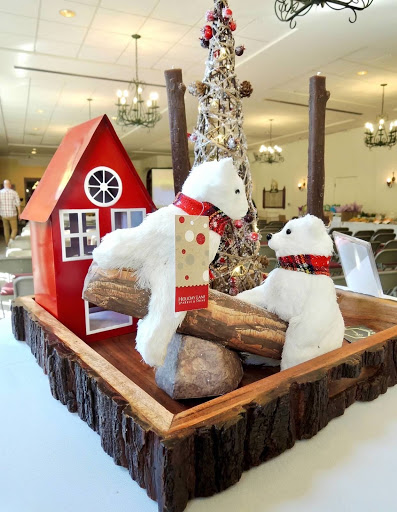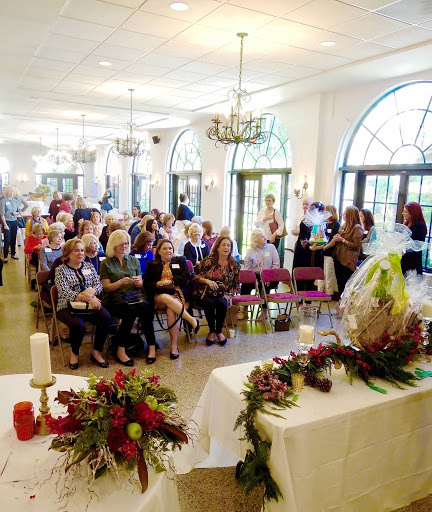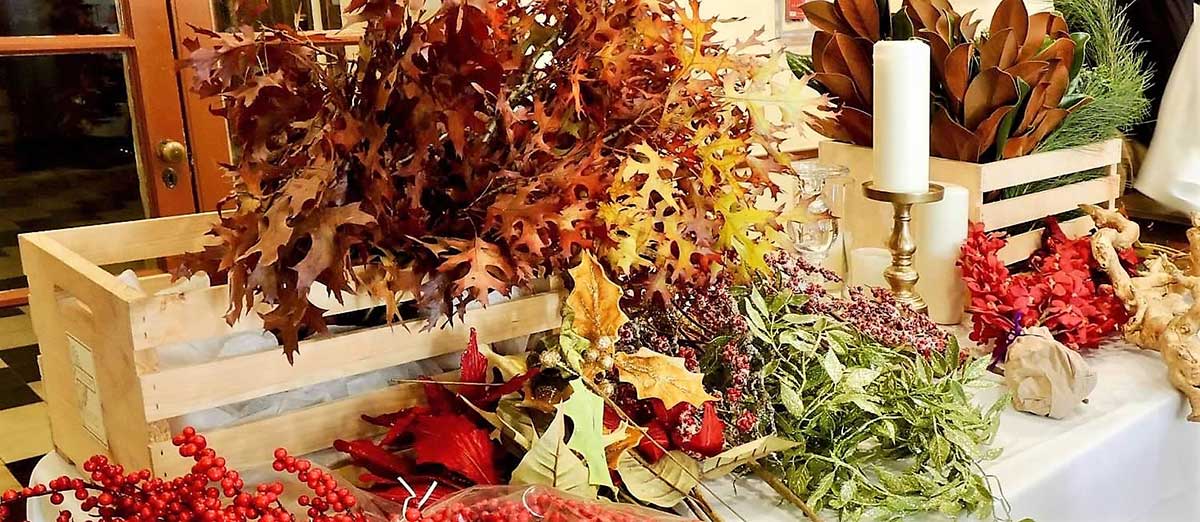 In the fall of 2018 we welcomed Birmingham Alabama's talented Sybil Sylvester, owner of Wildflower Designs, and author of Fresh, her stunning floral design book. Sybil beguiled a full house with her southern charm and beautifully conceived floral arrangements.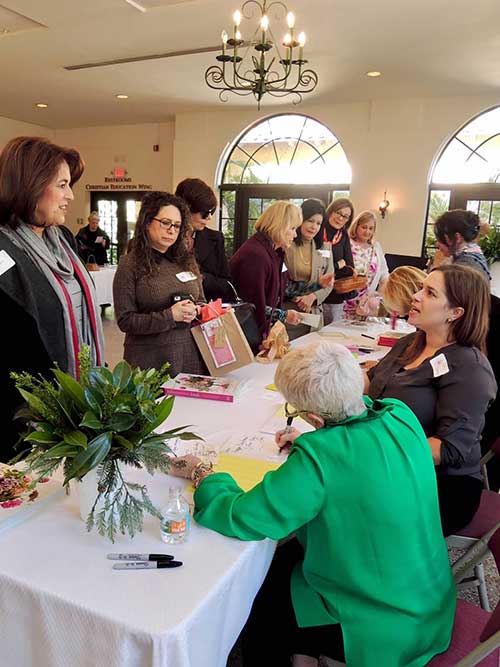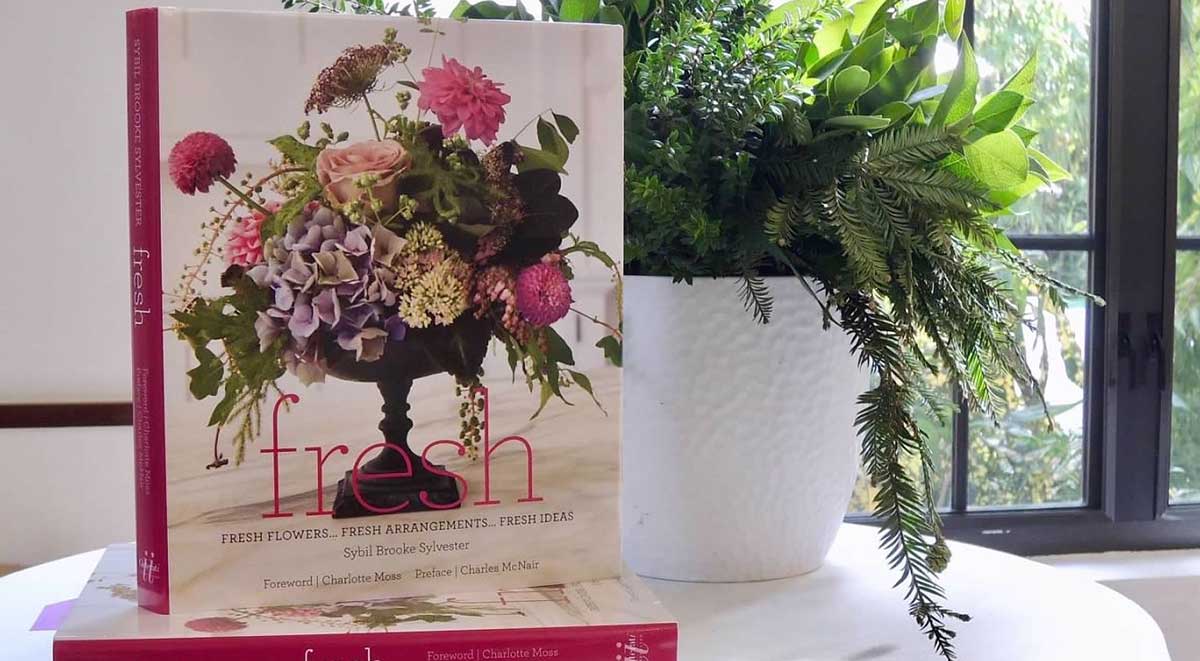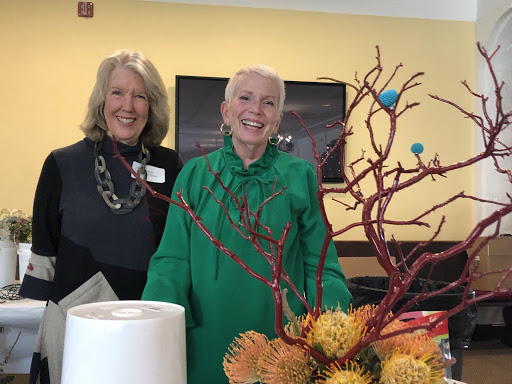 Flowers are a proud assertion that a ray of beauty out values all the utilities in the world.
– Ralph Waldo Emerson